Improve your health naturally by attending one of the special events below:
Guest speakers at CNM represent their own views and not necessarily those of CNM.
Learn more about our colleges and the courses we offer…
Weight Management: An Ayurvedic Approach
Pamela Ryan of The Healthonist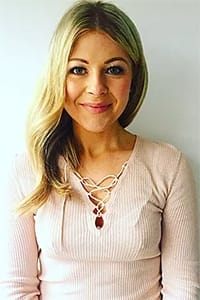 Dublin, Thursday 1st June, 7.00pm

Learn:
How to eat for your body type to achieve your optimal weight.
The Ayurvedic secrets to health and weight loss that are proven by Western science.
Simple tips and daily routines for eating, exercising and sleeping your way to your best self.
| | |
| --- | --- |
| Venue: | College House, 3rd floor, Townsend Street, Dublin 2 |
| Tickets: | €5 |
Superfood Secrets for Anti-Ageing
Fiona Davis
Cork, Thursday 22nd June, 7.00pm

Learn simple and practical strategies to reduce wrinkles, cellulite, improve skin tone, and restore passion to live a healthy, vigorous life.
Learn:
How to take control of premature ageing.
The nutrients for rejuvenation and anti-aging superfoods.
The basics of an ideal spring cleanse anyone can do!
Exciting and easy to learn tips, tricks, and meal ideas to help nourish your body and lengthen your life span.
| | |
| --- | --- |
| Venue: | Rochestown Park Hotel, Rochestown Rd, Douglas, Cork |
| Tickets: | €5 |
Exhibitions & Trade Shows