The CNM Natural Chef is a 3-part diploma course covering everything you need to know to become a successful CNM Natural Chef; from how the digestive process works, to building a culinary career! CNM's Natural Chef training consists of 420 hours of life-changing education provided by CNM, followed by an internship of 100 additional hours.
The CNM Natural Chef diploma course has been developed to meet the growing demands of a society increasingly interested in food that supports and promotes health.
CNM Natural Chef Students are taught to prepare delicious gourmet meals that focus on nutritional value. Whole, organic, fresh and minimally processed foods are procured in season. As no single dietary regimen is appropriate for everyone, we teach how individualised food can enhance health.
This course is suitable for all food lovers. Whether you want to know more simply so that you can serve up truly healthy and delicious food for your family, or you want to turn your knowledge into a successful career – this course is for you.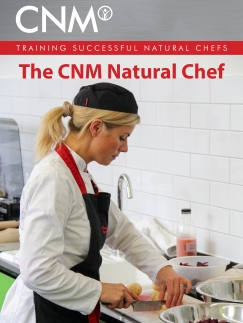 "Let food be thy
medicine, and medicine
be thy food"
Hippocrates
Course Details
Length of Study: 9 – 12 months, 520 hours, part-time
Anatomy & Physiology: 60 hours
Basics of Nutrition: 60 hours
Kitchen: 140 hours + 160 hours home assignments
Internship: 100 hours
CNM Diploma: Dip. Natural Chef
Key Course Topics
Introduction to Anatomy & Physiology, and Nutrition
Introduction to food selection, food combining, pantry essentials and food safety
Energetics of food
Flavour, taste, preparation and presentation
Essential kitchen techniques
Recipe scaling and costing
Therapeutic menu planning and writing
Food therapeutics
Business and how to build a culinary career
The CNM Natural Chef Syllabus
9-10 months – 520 hours in total
Part 1 – Anatomy & Physiology – 60 hours
Understanding how the body functions, especially the digestive system, is vital for a Natural Chef. CNM's on-line Short Course in Basic Anatomy & Physiology (A&P) will teach you what you need to know.
Part 2 – Nutrition for Every Day Living – 60 hours
Food choices and how the nutritional values of individual foods impact our immunity, cognitive abilities and energy levels, is the focus of CNM's classroom-based Short Course in Nutrition for Every Day Living (NEDL).
If you are already qualified in A&P or Nutrition you can seek an exemption from these parts of the course.
Part 3 – Chef Training
140 hours in the kitchen, and 160 hours home assignments
Leading Natural Chefs will teach you essential cooking techniques. You'll also learn methods for sourcing quality ingredients, culinary business principles, and the art of healthful cooking.
Fundamentals
Food safety and sanitation
Macro & micro nutrients
Types of diets (vegan, vegetarian, raw, cooked, paleo, etc.)
Flavour, taste, preparation and presentation
Recipe writing and culinary maths
Best sources of food and ingredients
Energetics of food
Techniques
Kitchen equipment, knife skills
Cooking, grilling, steaming, baking
Sprouting, juicing, fermenting
Food
Meat, stocks, broths, sauces and stews
Vegetables, salads, fruits, grains, pasta, nuts and seeds
Raw and not so raw, culinary herbs and spices
Beverages, superfoods, food combination
Alternatives to sugar, table salt, dairy, gluten, soya
Food for Health
Therapeutic menu writing and planning
Foods that support organ systems
Food therapeutics
Deliciously healthy breakfast, lunch, dinner and dessert
Business
PR/marketing strategies
How to build a culinary career
The law, accounts
Internship
In the final part of the training you will hone your skills in a professional setting, and continue to develop your culinary knowledge by completing a minimum of 100 hours of experience in a workplace setting.
Depending on your interest, this could be by working in a catering business, restaurant, a juice bar or a health café, etc.
The internship allows you to experience the role of a Natural Chef in a professional setting. You will need to find the internship place which suits you best. CNM will provide a list of potential hosts. Internships are not limited to the UK but must be approved by the Course Director. Any fees connected with the internship are not covered by the fee for your Natural Chef course.
Award
You will be awarded a Diploma as a CNM Natural Chef upon successful completion of all parts of the training.
Prerequisites
No prior study required.
Accreditation & Recognition
CNM Natural Chefs are eligible to join the ANP (Association of Naturopathic Practitioners) and receive the following benefits:
Access to various databases for further research
Discounted indemnity insurance for clinical practice
Discounts from various companies
Reduced fees for special seminars, lectures, master classes, workshops
Free training to set up your business
Free mentoring for new graduates
Our Mission
To provide students with thorough, practice orientated training in natural food preparation
To train students to become competent and successful CNM Natural Chefs
To make sure the CNM Natural Chef qualification is widely known and respected in the UK, Europe and worldwide
To continuously raise the profile of the CNM Natural Chef in society
To support and promote CNM Natural Chefs after graduation
Career Opportunities
The CNM Natural Chef qualification can open doors to a variety of careers. Options include becoming a Natural Chef in a restaurant, juice bar, health café, or spa; working as a personal chef, or developing your own healthy catering or food business.
From cooking instructor, product developer, food and recipe writer or cookbook author, to educating clients and businesses on how to prepare natural foods, the possibilities are endless. Professionals such as a  Nutritionists, Naturopaths, Nurses, Herbalists or Fitness Instructors can use their CNM Natural Chef title as an adjunct to develop their existing business.
If you are looking to study in small groups and be taught by creative and talented lecturers from the world of natural health cookery, you have come to the right place.
What the Experts Say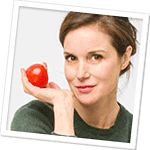 "CNM's Natural Chef Course is the perfect way to learn how to harness the power of food."
Elizabeth Peyton-Jones, CNM Naturopath and Author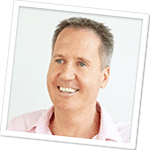 "CNM's Natural Chef Course will enable you to produce recipes that help to nourish and repair."
Rick Hay, Super Foodist and Author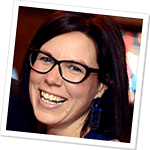 "It's great when you know that every meal you prepare is balanced, nutritious and tastes amazing!"
Suné Markowitz-Shulman, Nutritional Therapist & Chef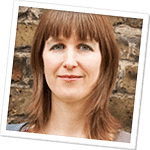 "Healthy eating venues are popping up everywhere and the world is calling out for Natural Chefs."
Katie Clare, CNM Nutritional Therapist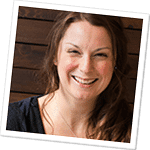 "Being a Natural Chef is a great opportunity to be at the forefront of the current changing perspective on healthy food."
Ceri Jones, Natural Chef
Location
24 Main St, Swords Demesne, Swords, Co. Dublin
If you are seeking…
a rewarding and fulfilling career
to expand your knowledge by becoming a Natural Chef
to be taught by leading chefs in small classes
to set up your own business or be employed
to earn a satisfying income in a growing market
…then talk to us.
How to Apply
Please contact us to discuss your personal needs and goals. This way our Course Consultants can tailor a study schedule which suits your lifestyle and commitments.
Contact us on tel: 01 878 8060 or use the form below.