Improve your health naturally by attending one of the special events below:
Guest speakers at CNM represent their own views and not necessarily those of CNM.
Learn more about our colleges and the courses we offer…
Sustainable Weight Loss
Without 'Fad Dieting'
Lenka Govender, Nutritional Therapist
Dublin, Tues. 22nd Jan. 6.30pm-8.30pm.
At this event you will learn:
How to set yourself up for sustainable weight loss
How to optimise the nutritional value of your food
The best foods for natural detoxification
Easy recipes and practical steps to get started
| | |
| --- | --- |
| Venue: | CNM Dublin, 25 Wolfe Tone Street, North City, Dublin 1 |
| Tickets: | €5 |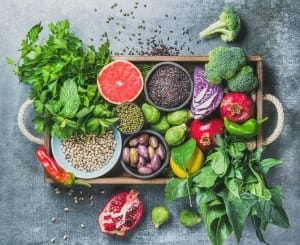 Detoxification: How to Stay Clean in a Toxic World
Presenter: Aisling Kelly, Nutritional Therapist
Cork, Wed. 6th Feb. 6.30pm-8.30pm.
Increase energy, optimize hormones and aid weight loss with natural detoxification.
What you will learn:
The best foods for natural detoxification
How detoxification can be used to support healthy weight-loss
Sources of toxicity in our daily environment
Easy recipes and practical steps to get started
| | |
| --- | --- |
| Venue: | Rochestown Park Hotel, Rochestown Rd, Douglas, Cork |
| Tickets: | €5 |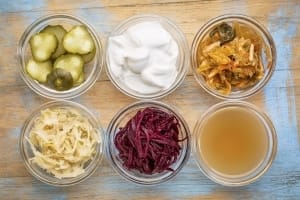 Fermentation for Gut Health
Marian Williams, Nutritional Therapist
Galway, Fri. 8th Feb. 6.30pm-8.30pm.
The good bacteria in fermented foods can improve digestion, boost your immune system and promote a healthy weight. Eating foods packed with probiotics, good bacteria, is one way to improve your gut health.
At this event, you'll learn:
A beginner's introduction to simple at-home fermentation techniques.
The incredible health benefits of regularly eating fermented foods.
How to introduce fermented foods & beverages to you and your family to optimise gut health and immunity.
Easy recipes, demos and tasters on the day!
| | |
| --- | --- |
| Venue: | CNM Galway, Galway Business School, Salthill, Galway |
| Tickets: | €5 |
Become a CNM Acupuncturist
Michael Lawlor, Acupuncturist
Dublin, Sat. 9th Feb. 10.00am-12.00pm.
Ever thought about becoming an Acupuncturist?
Acupuncture stimulates the self-healing mechanism of the body and re-establishes equilibrium to promote health.
CNM is holding a special event, dedicated to our Acupuncture Diploma Course.
At this event, you'll learn:
The basic principles of Acupuncture (with live demo)
How facial, tongue, nail and pulse diagnostic work
What makes CNM-trained Acupuncturists successful practitioners
You'll have the chance to talk to CNM Graduates, Lecturers and our Course Consultant.
This event is for those looking to add to their existing skill set, make a career change and Acupuncture enthusiasts.
| | |
| --- | --- |
| Venue: | CNM Dublin, 25 Wolfe Tone Street, North City, Dublin 1 |
| Tickets: | €5 |